ATM Services and Locations
With Automatic Teller Machines (ATMs) covering most parts of Macau, Hong Kong and major cities in Mainland China, BEA provides various convenient banking facilities to suit your needs.
You can have access to our convenient ATM services with your BEA ATM Card or any ATM card linked to the international networks as follows: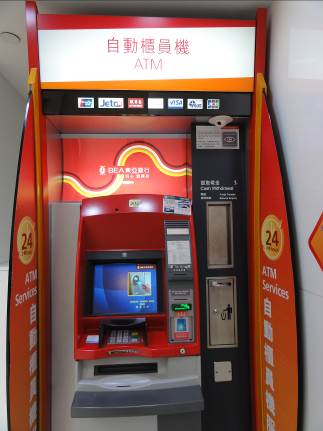 Local
JETCO
International
VISA Plus
China UnionPay
Credit Cards
VISA
JCB
For enquiries about our ATM card services, please call the ATM Card Service Hotline on: (853) 8598 3688 during office hours.
Office hours:
Monday - Friday:9:00a.m. to 9:00p.m.
Saturday: 9:00a.m. to 5:00p.m.